Tj Shoesmith at Downing College Cambridge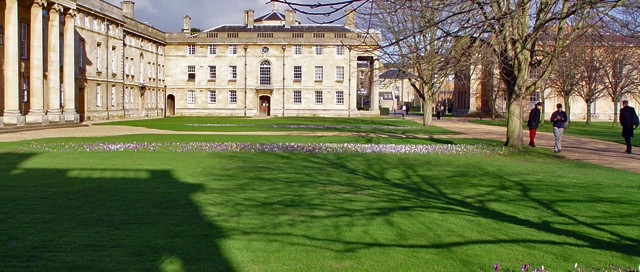 This week I was hired to perform close up magic in at Downing College in Cambridge.
The college was founded in 1800. It was financed by Sir George Downing with money left after his death. It has wonderful lawns at its centre and is made up of several neo-classical buildings. It is situated right in the heart of Cambridge just off Parker's Piece.
I was invited to perform for the Interscience Communications staff and delegates who were meeting at the college for a short conference.
he company is involved in the psychology of human behaviour when confronted by fire. Ironic given that some of my tricks involve something called flash paper. It is a thin paper-like substance which when lit burns quickly and leaves no trace. Many great magic tricks have been invented using this particular prop.
It was a wonderful evening and the members were very receptive.
I received this wonderful email.
"Please pass on our thanks to Tim for the splendid performance he put on the other evening at Downing College. The feedback we had was excellent and the performance went down so very well with all the delegates. I think he gathered that from the amount of applause and the comments in the closing speech by the conference chair!"
Tj regularly performs his magic in the Cambridge area, so if you are looking for a professional magician for an event, get in touch
Recent Performances
Top 5 Reasons to have Wedding Entertainment
Wedding entertainment is a key consideration. Your wedding is a big event and if you are lucky you only have to plan it once. This creates problems. As we tend to get better at things we repeat and nothing seems to go well the first time. This is why planning and reading become so important […]
Terry Seabrooke Tribute Night
The Terry Seabrooke Cabaret Night was on Monday the 13th of January. The Watford Association of Magicians made the trip to the Magic Circle London to put on a show to celebrate Terry's career. Hertfordshire Magicians make up the membership of the club. They meet twice a month for lectures and workshops. Terry was the […]
Trade show magic to Promote and Sell your Business
I have been booked to perform trade show magic several times. These jobs require a considerable amount of preparation. The hours can be long but I have found them very rewarding. Most companies do not consider the option of using magic to advertise or promote their company. This is a shame because when done correctly […]